A Guide to Skiing with a Young Family in Val Thorens
Posted on August 07, 2019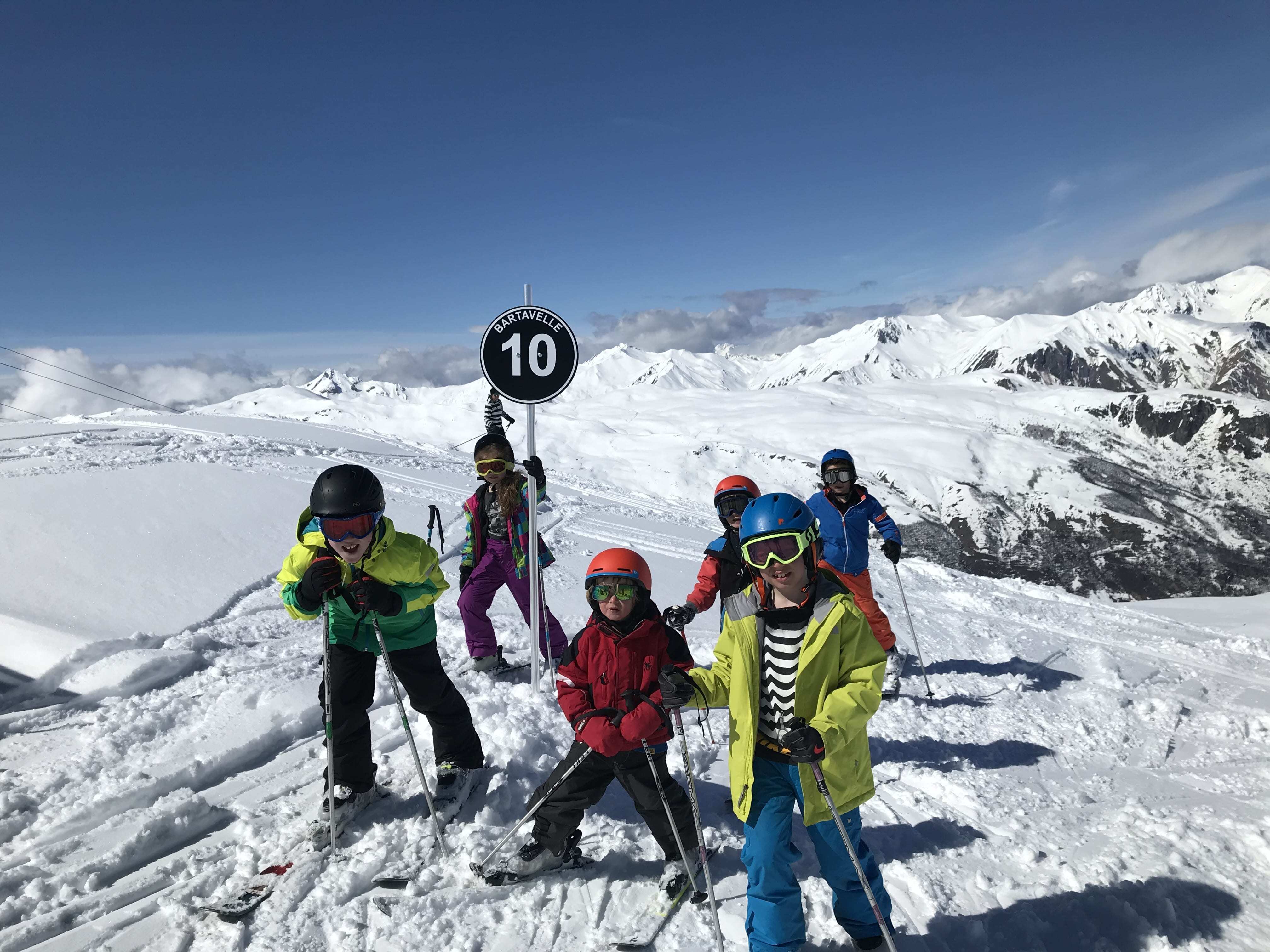 You won't be surprised to hear that we are all keen skiers here at The Ski Company, so we wanted to share our experiences to help you embrace the family ski holiday. It's worth noting, we now struggle to keep ours kids off the slopes, so be careful what you wish for!
One tip before you head out; think about the time of year you're skiing. Nothing is worse than cold children on the mountain, and you want them to enjoy their first experience. We can recommend companies that hire ski gear if you want to hold off investing in your own, but one way or another you want to make sure you have the right layers! We're also happy to recommend ski hire when in resort. We had a ski hire shop in our Résidence and made the decision that close proximity took priority in making our choice, anything for ease! Traipsing across resort with skis, boots and poles when you've travelled all day might be the straw that breaks you! If you don't have a shop in your building, we know of a couple of great companies that take the hassle out of it for you by coming to your apartment and kitting you out in the comfort of your own home. You do pay a little more for the service, but it is oh so worth it to help make your holiday just that!
Now, we really can't speak more highly of Val Thorens (VT). It was long deemed the lesser attractive of the Three Valleys resorts, but we were pleasantly surprised when we skied there last Christmas. We picked VT because of its altitude and wanted to be as sure as we could of good snow in the resort centre as well as up in the mountains…building a snowman outside your apartment is part of the magic for the little ones after all. With snow in abundance, and twinkly white lights on overdrive our children really did think they were in a winter wonderland for Christmas and VT won our hearts!
We drove so we could bring everything the kids might want without worrying about luggage restrictions. We were really pleased to have a ski harness for our youngest. It meant we could get her going on the mountain quite quickly without the fear of her disappearing off without us; well worth it for your first trip if you are a more experienced skier.
There is plenty of choice when it comes to Ski Schools. Consider the location of your accommodation in relation to the Ski School meet point. Don't learn the hard way that, whilst you may be ski in-ski out, you have to use lifts and cross pistes to get to the meet point. We would be happy to advise which is easiest for you when you're booking your accommodation with The Ski Company.
Pack pockets with change for a hot chocolate stop and make sure they have a snack, mini packets of Haribo work a treat! Most Ski Schools lessons are 2.5 hours long in the morning and the kids exert a lot of energy, so the sweet treat gives a much-needed boost. All the Ski Schools meet in or around the centre of the resort – near either the Musaraigne or Campagnols magic carpets. This area gets very busy so make sure you leave plenty of time to get here without a rush! Everything really is about planning! When ours finished, they were tired and hungry so a quick exit to our newly discovered lunch spot, accessible off an easy green run saved us in the first few days. We jumped Cascades Chair and down the 2 Combes green run to La Marine – they do a great menu for adults and kids. Our youngest loved the spaghetti bolognese in the Kilner jar and we loved the peace and quiet in an attractive spot to enjoy a drink and a good dish too!  Another easy spot if you are looking to treat them is the pancake and waffle bar near the top of the Castor & Pollux magic carpet in the centre of the village. Easy to get to and delivers the sugar high that some want and need to be able to do a little more in the afternoon.
Remember, not all kids want to ski in the afternoon because Ski School will have tired them out. We wanted to carry on and ski so we tag-teamed it so that one parent could ski, and one would take the kids back when needed. We were pretty smug that we had paid a little extra and booked an apartment with a balcony and mountain view. You don't feel so bad returning home when the sun is shining if you can sit out and still feel part of it with a beer in hand on a deckchair and with the kids safe and comfortable playing in the apartment.
We couldn't fit it all in one blog without losing you half way through, so for more in resort tips for skiing with your kids speak to our Client Happiness Manager,  Lyndsey, at The Ski Company – [email protected]
Take a look at our luxury self-catered apartments in Val Thorens for the 2019/20 season.