Driving from the UK to the Three Valleys
Posted on January 24, 2023
As we have been celebrating in our travel blog posts so far. No need to consider Covid-19 travel restrictions now since they were lifted back in August – quelle joie!
Back to the shorter checklist of pre-pandemic days:
Are your passports valid?
Have you got your travel docs carefully filed?
Have you checked out your travel company's website for the latest travel advice?
Have you got a valid UK Global Health Insurance Card (GHIC) (previously European Health Insurance Card (EHIC))?
The government's website will furnish you with further information around admin tasks to ensure smooth entry into France.
So we've looked into travelling by plane and train; and now to 'automobile'. Whether you are travelling in your trusty family people carrier or whizzing down the autoroutes à deux in more sporty wheels, here is our summary of road travel to the French Alps.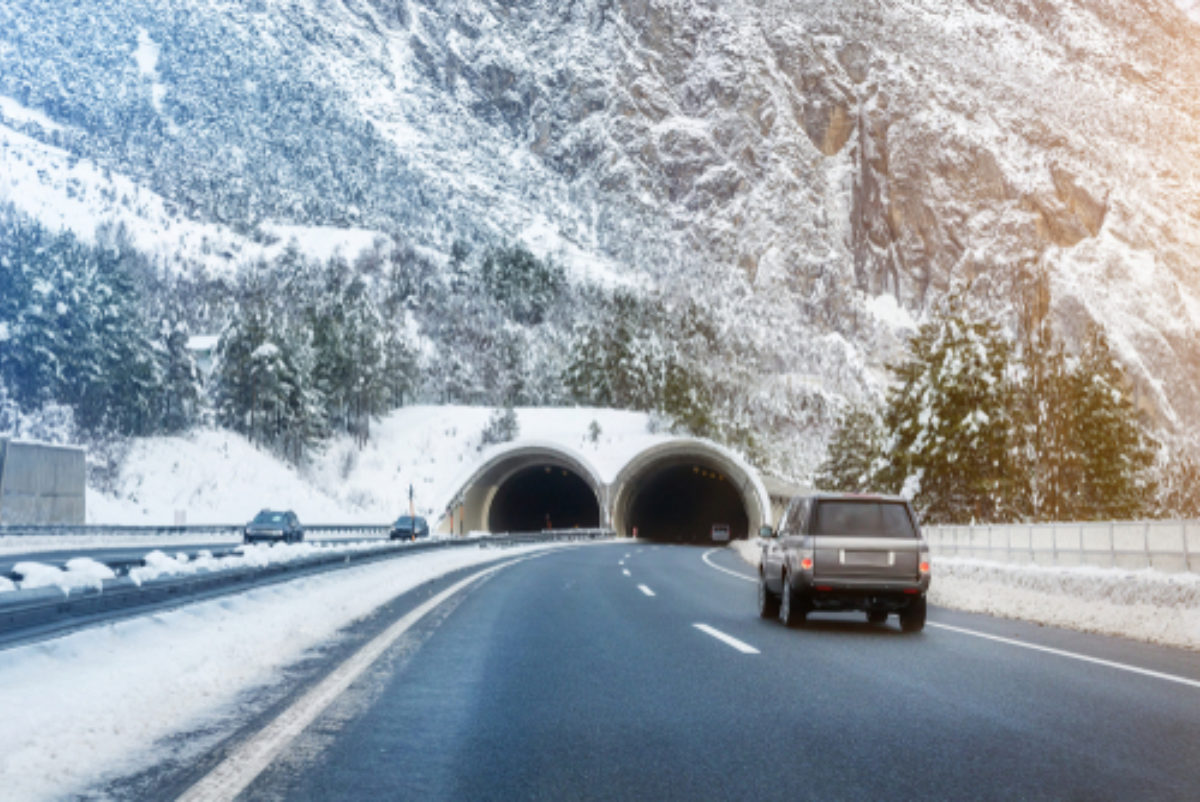 We've drawn up a list of info, tips and advice to help you reflect on whether a road trip experience from the UK through France and up the windy mountain roads to your snug ski chalet is for you.
If you like driving, it can definitely be an enjoyable part of the holiday – with the right planning!
It is the longest way of getting yourself to the mountains but it is an economical and flexible way to travel, and more environmentally friendly than flying. Particularly if you are driving an electric or hybrid car.
It's the easiest way to bring everything you want with you, pre-plan and stock up on self-catering supplies and to take holiday purchases back home.
You also have the flexibility of time allowing you to explore other places on the way or way back; as well as giving you the option of exploring different resorts during your ski holiday. And if there are non-skiers in your party, again more freedom to get out and about while others are on the slopes.
Planning and budgeting
We are a great fan of Via Michelin Route Planner for this. It provides route options including stats on time, fuel and tolls. And seeing it on the map is great for working out where you might stop-over en route. It's an excellent planning tool - endless fun working out different options (or is that just us?! Anyway, it really is a good one)
Being equipped
Compulsory items checklist:
Your Certificate of Motor Insurance.
The log book (V5C) for the vehicle and motor insurance certificate
Your full valid driving licence with paper counterpart if you have a photo card licence
A UK car sticker
Warning triangle
Headlamp converters, which deflect headlight beams when driving on the other side of the road
A high-vis reflective jacket for each person in the car. You must be able to reach the jackets from inside the car (not kept in the boot) and must be used in the event of a breakdown when you leave the car
Valid Passport/s
First Aid kit
Winter tyres are not mandatory in France, but you need to carry snow chains and use as required by local signs or conditions
The RAC and the AA are good sources of checklists too. It's where we made the above from! But worth checking out yourself too.
You may need a Crit'air sticker if driving in France (find out if you need one here)
You may also need to carry other documents with you, namely:
Plus … from our combined experience and general internet hive mind, some more important things to consider for a smooth drive across France follow here:
International driving permit (IDP)? Currently no need to drive in France
Is your car primed for the journey? Make sure your car is in tip top condition – maybe book a service, check engine coolant is topped up with anti-freeze and your windscreen washer fluid is a more concentrated mix that normal.
Do you know your route? Plan it and check it on your phone or satnav ahead of time
Journey food? We'd advise taking packed lunches/snacks from home to avoid expensive motorway services
Are you snow chain ready? Make time to practice putting snow chains on and driving a few metres with them at home. You'll be glad you practised in the unlikely event you do need to use them in the Alps. And remember to have gloves in the car. Putting snow chains on in a freezing blizzard with bare hands is not fun.
Do you know your French Driving rules? Familiarise yourself with their driving regulations – remember to drive on the right and to give way to the right.
Heard of priorité à droite? A bit of a minefield since it applies sometimes and sometimes not. Here is a good guide from drive-france.com
Traffic lights: French traffic lights go straight from red to green with no amber stage.
Would you know what to do you if you broke down or had an accident? Make sure you have breakdown cover and are familiar with French breakdown/accident procedures. 112 is a useful number to know (roadside emergency tel). Here are a couple of good guides as to what to do if you break down from The Local fr and drive-france.com
Who's driving? It's a good idea to have more than one person insured and able to drive the car.
Will you be doing a pit-stop? Book accommodation in advance to avoid searching for vacancies when you're tired.
Prepared for cost of tolls? See ViaMichelin as already flagged. Consider buying a toll tag which is a great gadget allowing you to glide through autoroute barriers avoiding the hassle of ticketing.
Want to avoid rush hour? If possible, arrive outside of the main changeover days (Sat/Sun) to avoid traffic.
You can find more helpful advice, especially around travelling with kids in our previous blog post by a veteran of driving to the alps en famille.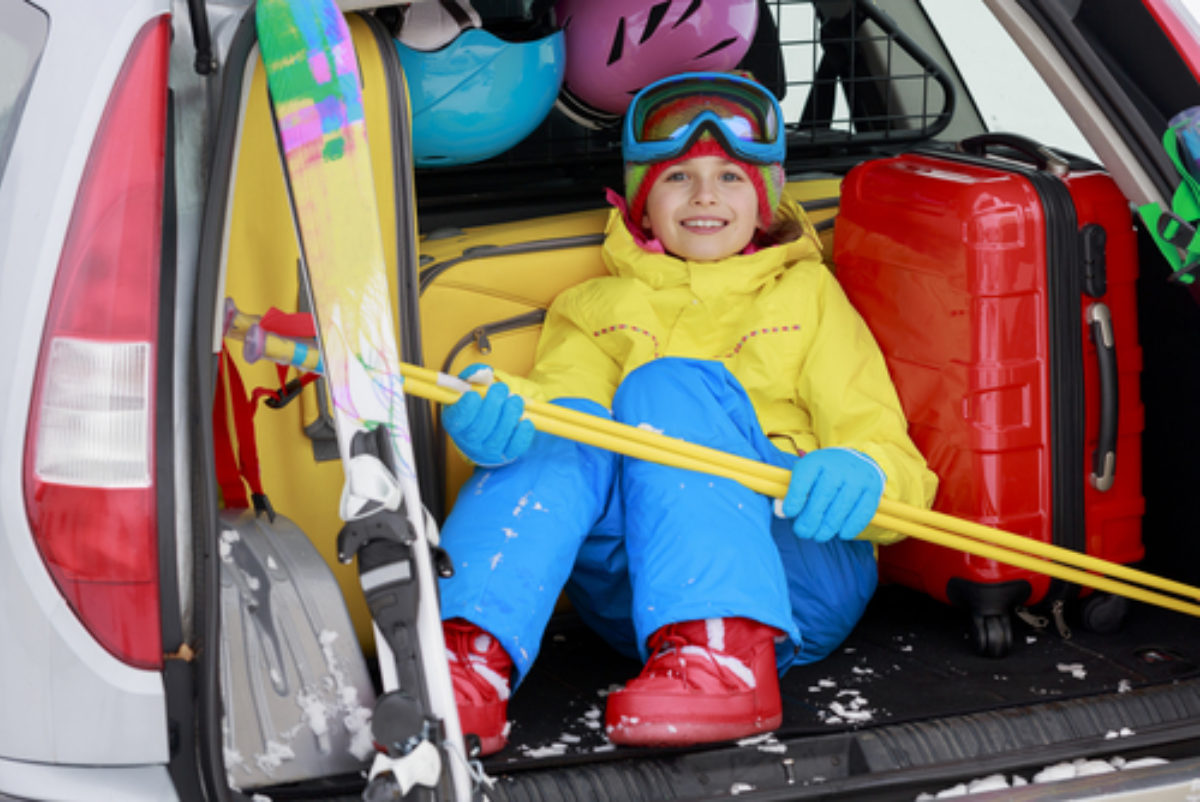 Top tips include tablets / ipads for in car distraction mounted on head rests to avoid projectile vomiting episodes – looking down while travelling up windy mountain roads is a recipe for sickness désastre; travel sickness tablets might be a good idea for anyone particularly susceptible.
In the same breath we recommend stocking up with snacks and drinks. Doesn't sound right does it, but tablets (digital and pharmaceutical) and snacks can be key aids to the young family road trip.
How best to cross the channel?
From the south, we believe Dover is your best bet. Eurotunnel (35 mins and a bit more expensive) or the ferry (90 mins and a bit cheaper) run by P&O and DFDS?
From the north, P&O run ferries from Hull to Zeebrugge, in Belgium.
Book online, in advance, for better rates. Flexi tickets are good.
Eurotunnel is quick and ferries give you a bit of a break from driving, shortens your drive and offers some journey 'fun' with onboard restaurants, shops, some have cinemas and casinos!
Cost-wise it's difficult to work out which is more cost effective. What you save on Eurotunnel tickets may be outweighed by the bigger cost of fuel.
Parking in resort
Check out parking options in your chosen resorts. We can help you with that so do give us a shout if you need to.
Useful winter alps parking tips to follow here:
Leave your car in a gear
Park facing downhill and turn your wheels towards the kerb to act as a brake
Leave the handbrake off (the cables can freeze and snap)
Lift windscreen wipers up so they don't freeze to the windscreen
Take a note of where you parked in case your car is hidden under a heavy snowfall!
We hope that's helped you to reflect on the road trip option
Please don't hesitate to get in touch with us to discuss your holiday further 😊
Tel +44 (0)1962 899017
Email [email protected]
How about checking out the fully catered chalet option? We have some delicious gorgeous homely pads for you in Méribel chez sister brand The Chalet Company.
Writer Kate Swainson Price