How to Organise a Family Ski Holiday during Half Term
Posted on July 15, 2019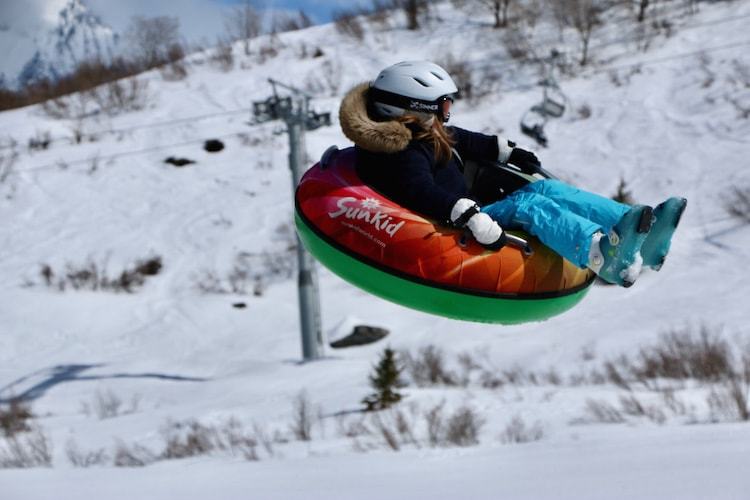 February half term is the golden week in the ski season calendar. It also hits that sweet spot of being cold enough for good snow but not too cold that the kids freeze!

Being such a popular week, staying one step ahead of the crowd is the name of the game here folks. Here's what you need to get organised in advance.
First stop, book your ski apartment. And since you're here – you can find great value deals on ski apartments in France's (and Italy's) best resorts with The Ski Company. Regardless of where you book, though, the best 'ski in-ski out' spots are the hot tickets so get in early to have your pick of accommodation. Also bear in mind that ski-in/ski-out may not be strictly necessary, so think about what you really need! There's sometimes last-minute availability but it doesn't necessarily come any cheaper and can just narrow your options.
Next up, how are you getting there? Depending on your budget, half term holiday flights can be pricey, so you either want to book flights in advance when they are first released - or consider driving.
Driving can be a pain but can be worth it. A family of four could do a UK to Alps drive for approximately £500 - £600 including fuel, tolls and the tunnel. It's a circa 14 hours' drive but if the kids like a screen (and you have snacks a plenty) it is a cheaper way to travel. It saves that hauling of luggage from car to airport, and then airport to transfer. Not to mention there's the carbon footprint to consider.
The Ski Company team have all done the drive a few times - sometimes leaving in the wee hours and sometimes setting out Friday and breaking the journey with an overnight stay (from approx. €100) in a stopover hotel and cruising into resort early Saturday. Both have benefits so it's really a case of what suits your family and plans – as well as the driver's stamina.
If you are flying, you'll need to book your airport transfers as early as possible and budget for them too. Return transfers can cost anywhere from €100 euros per person, depending on your arrival airport and the resort you're staying in.
You've booked the apartment and the transport; you're halfway there - good job! NOW, the in-resort extras take some organising, so it's useful if you have someone who can pick this up for you and take away the holiday admin! Because February half term is such a popular week, it's worth nailing down these extras as soon as you're able. We thought this little list could help you prioritise and not miss any of those important bits off:
Ski school (or childcare) – One you want to get right! After all, you're handing over your littlies to complete strangers to be taken off around the mountain. EEK! There are a variety of options from classic ESF to boutique offerings with smaller classes. At The Ski Company, we have our go-tos in each resort so please ask for recommendations.
Ski hire – There is a plethora of companies happy to help you with this. We think a balance of quality of gear and ease of access is really important. If you've spent the day travelling, you don't want to find you've reserved skis with a company that is miles away on the other side of the resort. The Ski Company also works with companies that will visit you in the comfort of your own apartment with all the gear in tow, so you aren't held up hitting those fresh tracks on your first day.
Lift passes – An easy book online if you know what you want but one The Ski Company  can sort for you and have posted to you at home in advance of travel (just don't forget to pack them!!).
Now those are the biggies to tick off in advance, just don't forget the basics like travel money, the outfit and ski goggles (bought or hired), someone at home to look after the dog or similar, the travel snacks and, oh, remember that the passports need to be in-date (many an avid skier has fallen in agony at this last hurdle). Might also be worth booking a restaurant or two in advance if you want to eat out at the best and most popular places in town.

The Ski Company's Client Happiness Manager, Lyndsey, can assist and advise on all of the above when booking your accommodation through www.theskicompany.com